Posted on August 22, 2014
Filed Under Kansai Food Bank, Uncategorized | Leave a Comment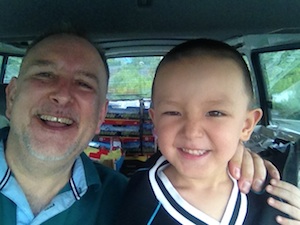 That's my boy Rio, youngest of my three boys. We had a great day yesterday delivering all kinds of fruits, pastries, and veggies to institutions for the less fortunate in Osaka yesterday in the Kansai region south of where we live in Kyoto.
We stopped by one in Ibaraki that we deliver to weekly. Rio is an adventurous and friendly little three year old and as I was unloading and talking with the staff nutritionist as always he disappeared in a cloud of dust and laughter. After I finished and was ready to move to our next destination, I went to round him up. I found his shoes in the genkan and continued my search.
Posted on March 10, 2014
Filed Under Kansai Food Bank, relief & aid, volunteer | Leave a Comment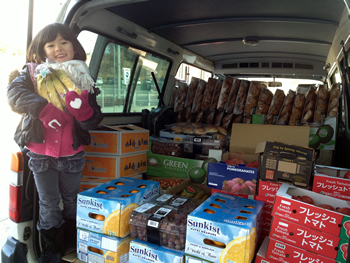 Last year Kozmoz and the community members of Kansai joined forces to provide over 300,000 kg of food products to the less fortunate in their community absolutely for free. What makes this so amazing is that in a time of government cutbacks, community members decided that they were not willing to watch their neighbors suffer and decided to do something about the widening gap between the wealthy and the needy. "I think that having a single mom and her child starve to death in their apartment in Osaka last year because she was ashamed to ask her neighbors for help, woke a lot of people up" said Food Bank director Barry Wyatt. "People realized that just because a person does not have obvious signs of distress, we can not take for granted that our next door neighbor and their children are doing fine. Traditionally, we were involved with our neighbors and it is time for us to return to our cultural heritage of helping each other". The current poverty rate is over 16 percent and that means that one in seven of the people around us is in economic distress.
Posted on May 2, 2013
Filed Under culture exchange, Kansai Food Bank, volunteer | Leave a Comment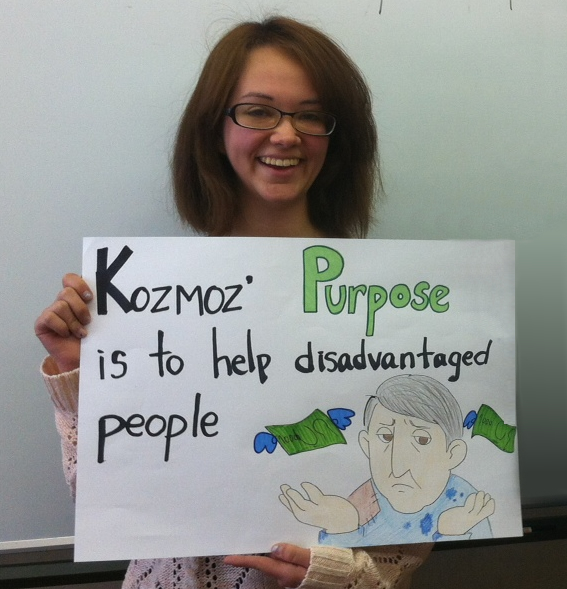 I had a wonderful time this morning with small people. These small people were from the Kyoto International School and Pamela, one of our interns, and I went to talk to them because they wanted to find out just what Kozmoz did and why.
I love small people and let me tell you why. Small people have only begun the socialization process. The process that robs many of us of creativity, the sense of wonder about the world around us, and that wonderful notion that dreams can come true. It seems that societies need for obedient workers that won't make too many waves replaces all that wonder with the seeming need for the latest fashions, cars, houses, consumer gadgets….
Posted on October 25, 2012
Filed Under Kansai Food Bank, relief & aid | Leave a Comment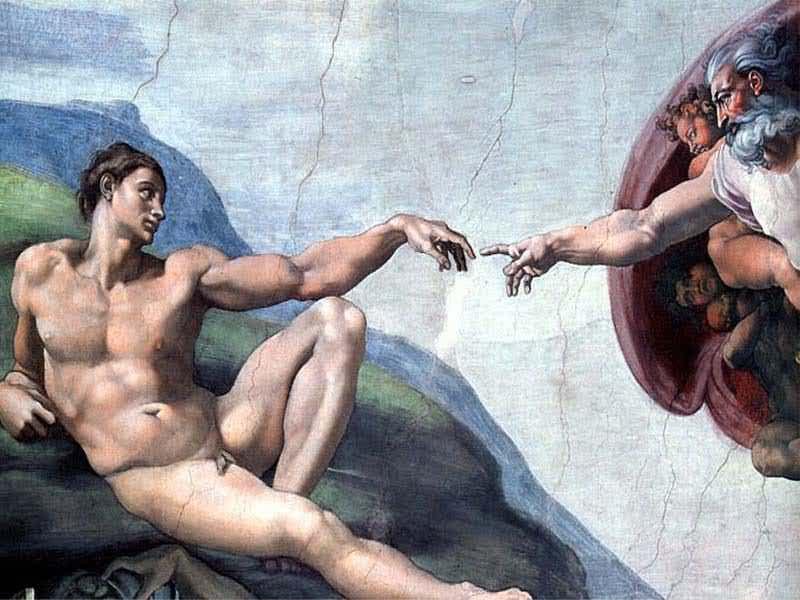 Playing God with our Food
We talk alot about Food Security here. That is the ability for everyone to procure the base required amount of calories and nutrients daily. But there is another looming threat to Food Security that has become increasingly widespread. It is called the Gene Revolution in which scientists are modifying the genetic structure of plants and animals with the goal of producing new strains that resist disease, agrochemicals, and pests or even thrive in areas watered with sea water. It sounds wonderful, but is it playing out that way?
Posted on October 2, 2012
Filed Under Kansai Food Bank, relief & aid, volunteer | Leave a Comment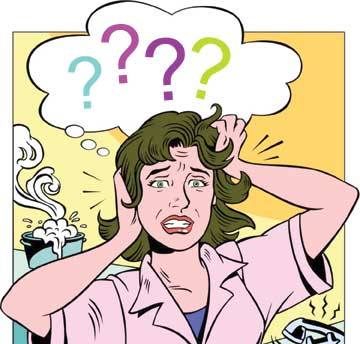 Imagine you are a working mom of 5, trying to make ends meet, raise the kids be a good wife, expecting everything to go just like it does on the TV shows and suddenly… one night your husband does not come home. Nor does he come home the next night, or the night after…
And with him goes his monthly paycheck… This happens all too often, and it happened to Mrs. N, one of the working moms that the Kozmoz Kansai food bank supports. For months, she received no word from her estranged husband, no monetary support, no help getting their 5 kids up, dresssed, make bentos, meet with their teacher, cook dinner, wash the clothes, clean the house, wash the dishes…. all while the phone rings with people wondering why you did not pay your bills last month and you try to earn enough money to maintain a minimum standard of living and not make the kids suffer during an emotionally disturbing time…
Posted on September 6, 2012
Filed Under Kansai Food Bank, relief & aid, volunteer | Leave a Comment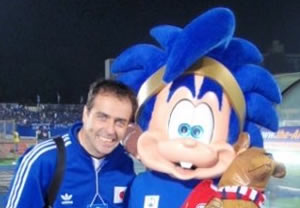 Meet Alan Gibson( on the left), our man on the ground in Kobe Japan. Alan coordinates weekly pickups of fresh fruit at the Port of Hyogo for the Kozmoz Kansai Food Bank.
Raising kids and working can really take up your day, but Alan takes busy to a new level, heading up the new Japanese soccer magazine JSoccer, is a staff writer for the Gamba Osaka professional soccer team, and can be found DJ'ing evenings around the Kobe area. In spite of having such a demanding personal and business schedule, he was moved to make time for the needs of the less fortunate in his community upon finding out about the needs and the opportunity for him to make a difference.
There are many reasons for poverty in our communites,
Posted on August 22, 2012
Filed Under Kansai Food Bank, relief & aid, volunteer | 3 Comments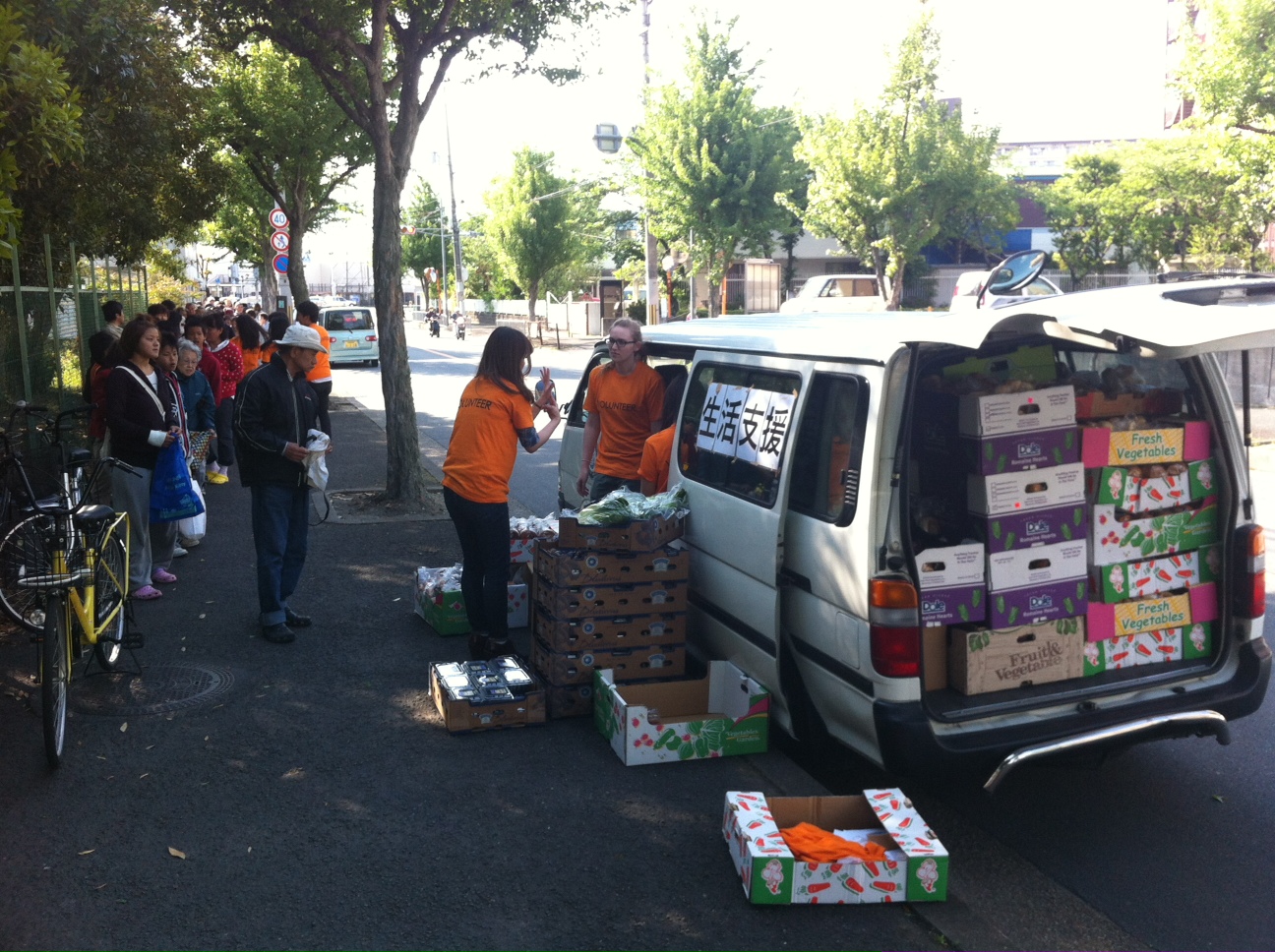 Each week, hundreds line up rain or shine at this public housing complex in South Kyoto to receive food donations from Kozmoz International.
The people are real, the needs are real, and the needs wont go away until there are some fundamental changes made in our society. These people are not homeless, they are hard working mothers, fathers and elderly trying to stretch their bugets to make it through to the next month. An everly large number are elderly, their fixed budgets decimated by inflation.
As real as this need is, the needs around us go completely unnoticed by so many of us…
Posted on July 15, 2012
Filed Under Kansai Food Bank, volunteer | Leave a Comment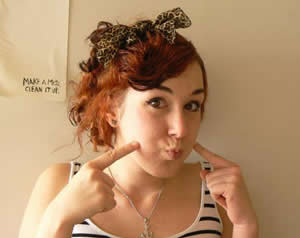 Meet Verdiana, one of our super volunteers at the Kyoto Kozmoz Activity Center. After graduating from the University in Florence Italy, she came to study Japanese in Kyoto where she found out about Kozmoz Kansai Food Bank.
Since her name is a little difficult for some Japanese people to pronounce, we call her Midori. Midori may go down in history as one of the hardest working volunteers in Kozmoz history. She helps teach adult and kids classes and is universally a hit. But she is just as at home sorting food stocks and passing out donations to individuals and families here in Kansai that are falling thru the cracks.
In fact she is just so excited about what Kozmoz is doing here in Japan that she has been working making a facebook page and facebook group page to keep people informed about ways that they can help make tomorrow a better place for our children. If you have time, stop by the Kozmoz Facebook page and shout out to Verdiana and thank her for all her hard work!
Posted on June 20, 2012
Filed Under Kansai Food Bank, relief & aid, volunteer | Leave a Comment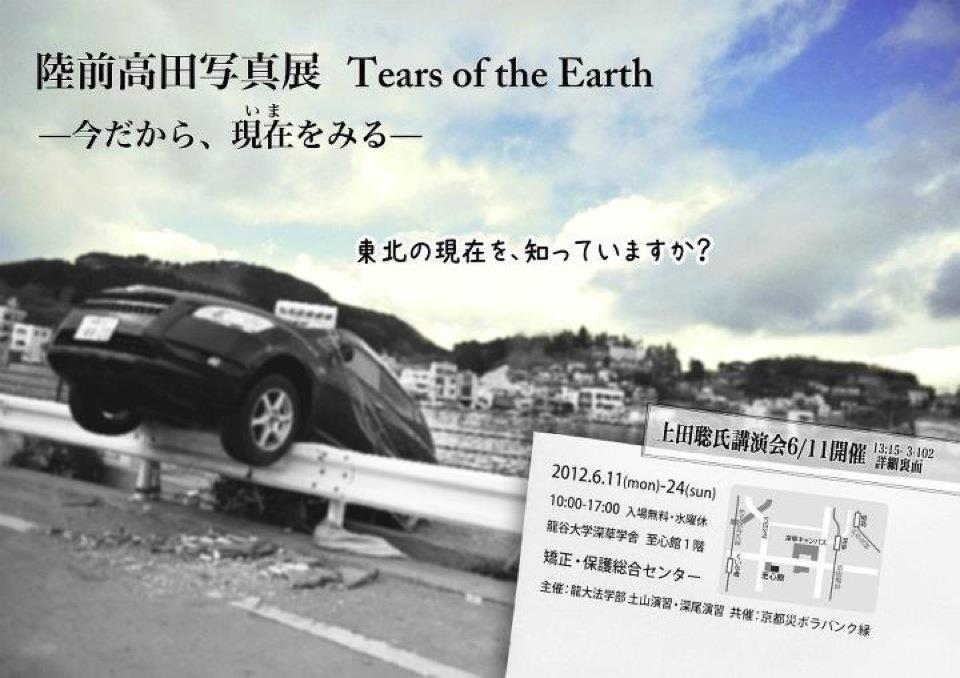 June 11th to 24th at Ryukoku University in South Kyoto there will be a gallery display of photographs taken after the Great Eastern Japanese Tohoku Earthquake and Tsunami of March 11th 2011.
This is a good chance to remember and reflect upon the enourmity of the disaster, the staggering loss of life and property, and both the fraility and strength of the human experience.
After taking tons upon tons of relief supplies to stranded homeless survivors, the images of the initial days of the afternath
Posted on June 12, 2012
Filed Under Kansai Food Bank, volunteer | Leave a Comment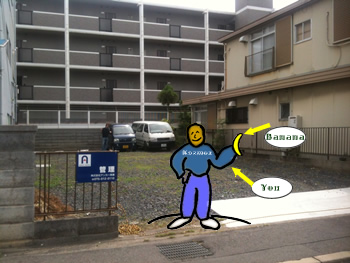 Sorry for the the long silence…. what a year it has been!
Now a little good news

Pictured is the new Kozmzo Kansai Distribution Center!
I know I often whine here about societal needs and the gross level of public apathy that has gotten us where we are but…
keep looking »