Posted on July 15, 2012
Filed Under Kansai Food Bank, volunteer | Leave a Comment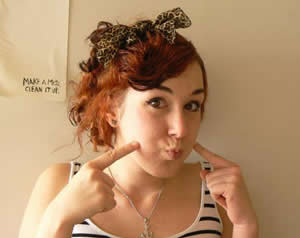 Meet Verdiana, one of our super volunteers at the Kyoto Kozmoz Activity Center. After graduating from the University in Florence Italy, she came to study Japanese in Kyoto where she found out about Kozmoz Kansai Food Bank.
Since her name is a little difficult for some Japanese people to pronounce, we call her Midori. Midori may go down in history as one of the hardest working volunteers in Kozmoz history. She helps teach adult and kids classes and is universally a hit. But she is just as at home sorting food stocks and passing out donations to individuals and families here in Kansai that are falling thru the cracks.
In fact she is just so excited about what Kozmoz is doing here in Japan that she has been working making a facebook page and facebook group page to keep people informed about ways that they can help make tomorrow a better place for our children. If you have time, stop by the Kozmoz Facebook page and shout out to Verdiana and thank her for all her hard work!
Comments
// Get wp-comments.php template