Posted on August 22, 2012
Filed Under Kansai Food Bank, relief & aid, volunteer | Leave a Comment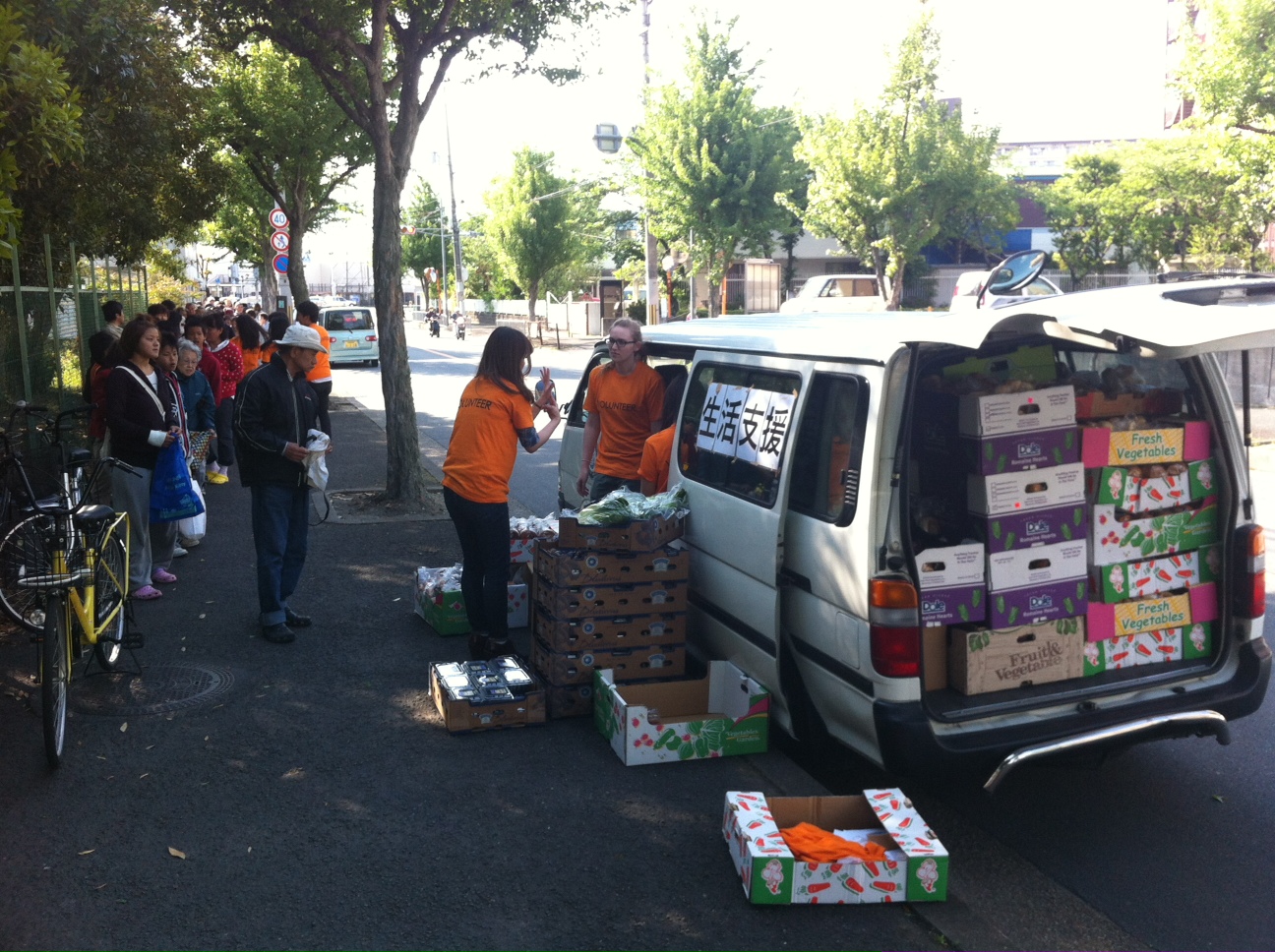 Each week, hundreds line up rain or shine at this public housing complex in South Kyoto to receive food donations from Kozmoz International.
The people are real, the needs are real, and the needs wont go away until there are some fundamental changes made in our society. These people are not homeless, they are hard working mothers, fathers and elderly trying to stretch their bugets to make it through to the next month. An everly large number are elderly, their fixed budgets decimated by inflation.
As real as this need is, the needs around us go completely unnoticed by so many of us…
I had a call the other day highlighting this point quite well. As a manager of a department in a food company, this fellah is articulate, educated, intelligent, personable, and at the same time completely disconnected from a great contingient of the community in which he lives. The call was to express concern about where the donations from his company was going.
We had a nice discussion and I explained to him the nature of our PANTRY project and the value of supporting not only homeless and orphans but being a support to young families and disenfranchised elderly and how this serves to make them better citizens for better communities.
The plight of the working poor is still something a large percentage of the population really doesnt understand, and the rate of growth and the societal risks of this growing segment of the population poses for the future is something that needs to be on everybodies radar.
Until these problems are addressed and this skyrocketing share of the population begins to shrink, we will be there daily, bringing hope through fresh fruits, vegetables and bread products.
Comments
// Get wp-comments.php template