Posted on October 2, 2012
Filed Under Kansai Food Bank, relief & aid, volunteer | Leave a Comment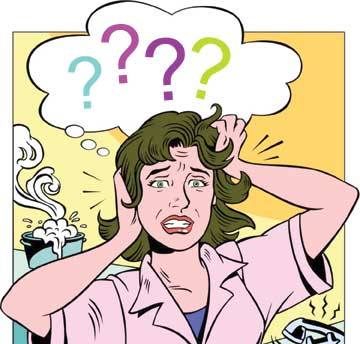 Imagine you are a working mom of 5, trying to make ends meet, raise the kids be a good wife, expecting everything to go just like it does on the TV shows and suddenly… one night your husband does not come home. Nor does he come home the next night, or the night after…
And with him goes his monthly paycheck… This happens all too often, and it happened to Mrs. N, one of the working moms that the Kozmoz Kansai food bank supports. For months, she received no word from her estranged husband, no monetary support, no help getting their 5 kids up, dresssed, make bentos, meet with their teacher, cook dinner, wash the clothes, clean the house, wash the dishes…. all while the phone rings with people wondering why you did not pay your bills last month and you try to earn enough money to maintain a minimum standard of living and not make the kids suffer during an emotionally disturbing time…
If this has not happened to you, you may not realize that though various city and national programs can be applied to for assistance, it takes time. Sometimes months to receive aid. Just what would you do in the meantime after 50 to 70 percent of your household income had just vanished? IF there is a food bank, And IF the community is supporting it, at least you could receive assistance in feeding your children quickly.
One of Mrs. N's friends called and alerted us to her plight and we arranged to have packages of fresh fruits, vegetables and bread dropped off as we deliver weekly to an orphange close to her house. As you can imagine, it has been a hard time for her and her 5 children. Unable to make the payments on their house loan on her salary alone, she lost her house. But she was lucky to have great kids, her oldest daughter got a part time job to help, her other kids have pitched in doing houshold chores and cooking, she found an inexpensive apartment close by to move into, it is a bit crowded with a 6 person family and the kids beloved cat but and with the help of food assistance from the Kozmoz Kansai Food Bank, they are eating nutritious meals. A happy ending… kind of…
How can you help Mrs. N and the many like her suffering from loss of jobs, relational emontional difficulties, and unexpected difficulties?
Can you make time to help sort food? Can you make time to deliver care packages to families and institutions? Can you make time to hand out food at a soup kitchen? Do you have a van, truck, or computer that you do not need? Can you make time to answer phones or emails? Can you make time to serve a cup of coffee and a muffin?
Kozmoz Kansai Food Bank is self supported and solicits no funds from the government or corporations. We are supported by men and women just like you volunteering their time for all the little jobs necessary to keep the care packages going out. Over 90 percent of the operating budget is provided by foreign volunteers teaching English at the Kozmoz Family English Schools, Japanese college students teaching Cram School classes at the Kozmoz Juku, housewives helping out in the Kozmoz NY Cafe, and families donating vehicles, computers, and household items to make all of this work.
Life does not always go like we planned, and sometimes it just gets too big for us to handle on our own. And the heavy beauracracy of our municiple governents does not allow them to move quickly enough to help many in very difficult and unexpected situations. Thankfully, the dedicated staff of the Kozmoz Kansai Food Bank have made their time and resource available to catch as many Mrs. Ns falling though the cracks as possible. With your help, we can do just that much more!
Comments
// Get wp-comments.php template