Posted on June 12, 2012
Filed Under Kansai Food Bank, volunteer | Leave a Comment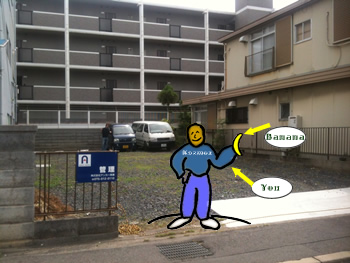 Sorry for the the long silence…. what a year it has been!
Now a little good news 😉 Pictured is the new Kozmzo Kansai Distribution Center!
I know I often whine here about societal needs and the gross level of public apathy that has gotten us where we are but…
The encouraging reality is that Food donations and distribution at the Kansai Kozmoz food bank have increased over 2000% over the last year.
This has more to do with our increased ability to handle and distribute it than availability. There a thousands of tons weekly here in Kansai waiting to be connected to those in need. Our increase this year was due to the dedicated staff here at Kozmoz committed to securing a brighter future for the next generation.
These volunteers have taken a step to bring that improvement not by waiting for the government to take action but by taking responsibility personally as members of their community. With your assistance we can do that much more.
We have simply outgrown our 4 floor building in Kyoto. Shown is the location of our new Kansai distribution center with the ink just dried on the contract. With room for our new warehouse/sorting facility and room to park our yet unsecured 4 ton truck 😉 and all the other delivery vehicles as well.
Kozmoz is committed to meeting the needs of the communities where we currently have centers and expanding as far and wide as possible as the needs are great the world over as the great disparity of wealth continues to widen.
We are looking for interns willing to think outside the box and are committed to building the skills necessary to upend the status quo. We can all be so much bigger than ourselves!
Thanks to all the heros that have been part of the growing solution and welcome to the heros yet to come!
Comments
// Get wp-comments.php template