Posted on January 6, 2006
Filed Under founder | Leave a Comment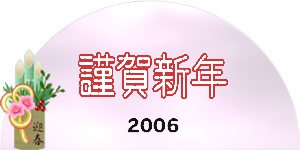 Just call me bear, all my friends do.
Thinking about 2006…. 2005 was a busy long hard year. Acutally thought about packing it as the director of the Food Bank here in Kansai Japan. The budget is painful and the hours are long, and I have to work a real bill paying job to boot. But I got a letter from one of our ophanages that helps abused kids.
The director just wanted to thank us for food and smiles we passed on last year. I went to see him and he shared how even though they get some funding from the feds, its not enough to give the kids any kind of head start into the word when they get 18. He hates it every year when they graduate, cause they go out, no family, no support group, no allowance from dad, to face a hard world on their own. He really wants to do more, to provide more education and ops for his kids… But he says without our help there is nothing extra….
Do you think I could look him in the eye and tell him I was too tired to help? I smiled and told him we were looking forward to helping again this year. To tell the truth, I'm not so tired now, got a genki feeling back, and I am looking forward to dropping off a truck of food there soon. Maybe you might want to help? You dont have to know Japanese, just need some people with a heart. Of course it would be nice if you could drive, teach english to some of our staff, put stuff in boxes, buy a bag or rice or have your company send a truckload of muffins etc. Gonna be a great year, I can just feel it,
bear
Comments
// Get wp-comments.php template