Filed under fast July 23, 2011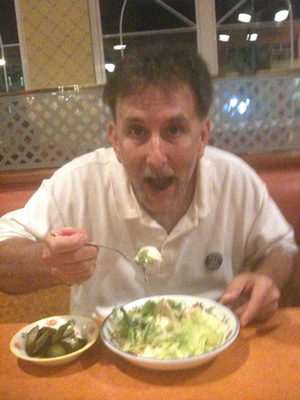 There it is. The first bite of solid food in 40 days. How did it taste? Well.... to be honest it was somewhat of a let down. Of course over the last week especially, my mind has turned to food quite often... even in my dreams ; ) But perhaps because we taste buds were out of practice, there was not much sensory satisfaction...
However, I have perservered over the last few days to reclaim my once poor eating habits while at the same time thinking about ways to eat a bit more healthy. And quickly, the joy of eating has been restored.
I probably have over eaten a bit, seems I am a bit excited about eating after some 50 days with no food. Yes, actually it took some time to get organized for this fast so we actually started fasting a week or so before we actually announced it. Aways overworked, understaffed and consequentally disorganized... ; )
Filed under fast July 20, 2011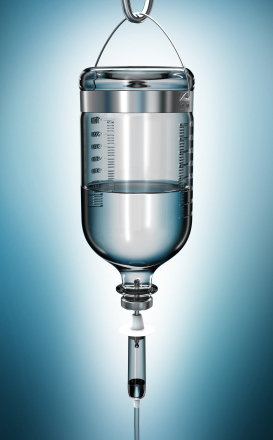 After 37 days of fasting to raise much needed funds for the survivors of the tsunami that ravaged N.E. Japan on March 31st, long time and faithful supporter of the less fortunate, Bernie had to call it quits with potential organ damage. We appreciate Bernie's passion when it comes to holding up the less fortunate.
Bernie, a mountain of man with a heart to match, has manned the Kozmoz Aid and Relief truck on over 8 trips on the long drive to Tohoku and back delivering many, many tons of needed fresh vegetables, can goods and rice and supplies. One of our main drivers, he is scheduled to go again next week if he is fully recovered.
Bernie has lived in Japan some 18 years, has 4 children here and is an avid practitioner of many traditional Japanese arts and teaches Sado (japanese tea ceremony). After seeing the tsunami tear into Tohoku live on TV, he called me up and said, 'Bear, we have got to do something. The survivors are going to need our help and fast....."
read full post and comments
Filed under fast June 26, 2011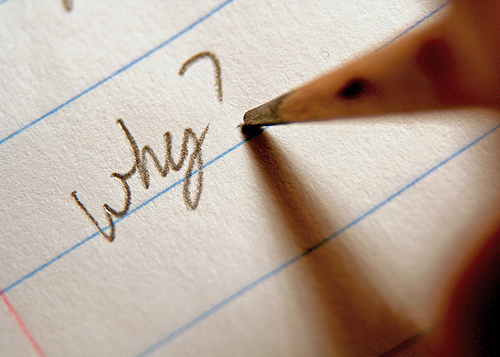 I had a shocking experience the other night. I was working on some documents for a food drive with the Osaka Public schools when one of the students in our English school in South Kyoto came up to me and said, "Why do you care?".
It was not so much the question but how it was asked the sat me straight up in my chair. Along with the shock was the realization that this young lady really didn't care at all. Or did she? We will get back to that but first, we will take care of the first question....
read full post and comments
Filed under fast June 25, 2011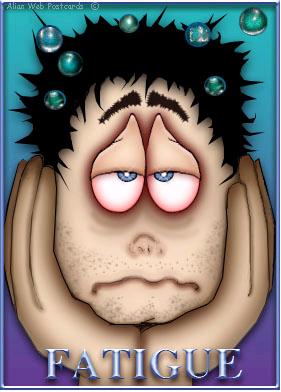 Here is a word that I have heard a lot of lately.
'Donor Fatigue'
It means that people get tired of giving... I can understand that. We all have bills to pay, kids to put thru school, dreams to pay for...
And when we hear that of 4 billion dollars given to the Japan tsunami and earthquake relief effort, only around 25 percent has actually reached the victims... we may think that it is pointless to give....
read full post and comments
Filed under fast June 24, 2011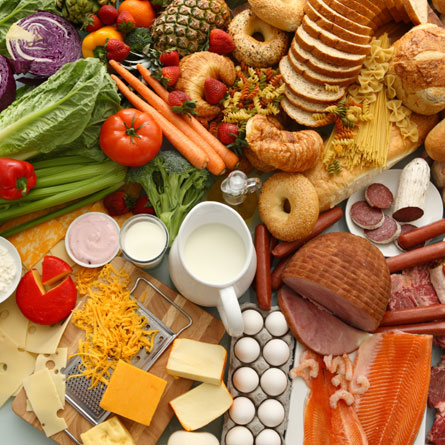 Remember Bill Clinton? He won the US presidential election in 1992 presumuably driven by a wellspring of public support after his campaign manager James Carville came up with the simple slogan, 'Its the economy stupid!'. It touched a nerve with the people at the time as the American economy was floundering and carried him to a resonding win.
In the end, life is often just that simple. It is most often not as complicated as most try to make it. Yesterday, I was talking to a man that stopped in our cafe to have a beer. He asked about my fast, our relief work in Tohoku Japan, and what he thought the near future would look like here in Japan.